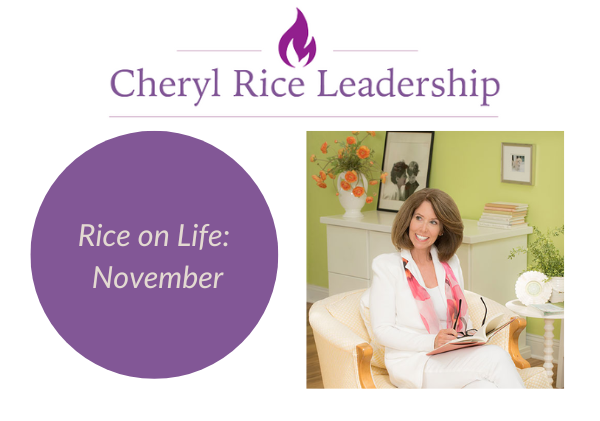 Every leaf speaks bliss to me, fluttering from the autumn tree.
~Emily Bronte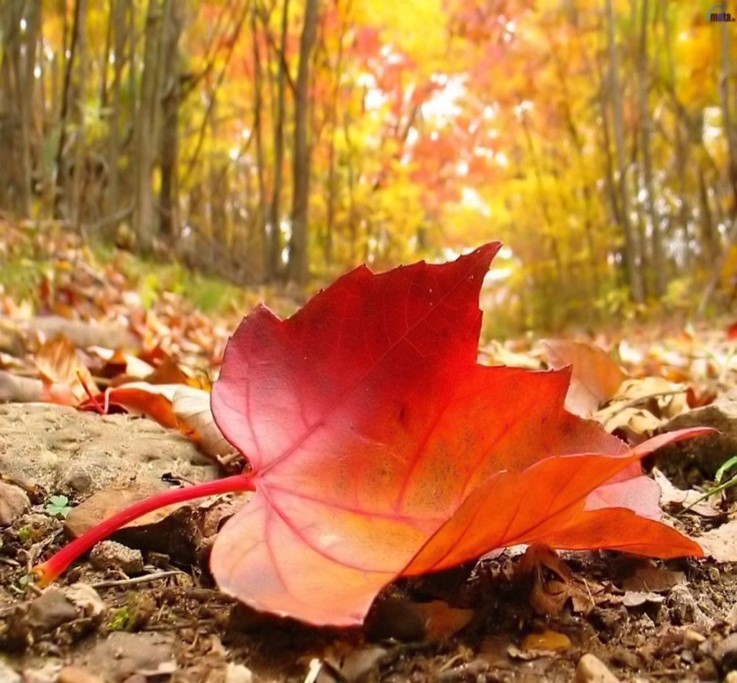 ---
Embracing the Fall
I hate being cold. And for me, anything under 72-degrees counts as cold. But I've challenged myself over the years to complain about it less and toughen up to enjoy the beauty of the season. Walking my dog (who happens to love the cold) twice a day for 14 years has also helped.
Here are three questions that inspire me to embrace fall. Perhaps they will inspire you, too!
What inner quality or strength are you ready to harvest? To bring forth?
My desire for connection. I'm a natural introvert but life is too hard to go it alone. I'm reaching out to friends for more play dates and taking a minute each morning to text a friend something I value about them.
What habit or attitude is ready to fall away as naturally and gently as a leaf falls from a tree?
Watch less news on TV. My system is too sensitive to digest the fear-based reporting and heartbreaking images. I do better when I read news from trusted sources rather than watch it.
As a squirrel gathers its nuts to sustain it for the winter, what might you gather to sustain you for the season to come?
Look for sales on winter walking gear. (Feel free to send me your favorite brand of warm leggings!) I'll buy a few of the novels on my "to-read" list to curl up with and pass the time until spring training.
How about you?
---
"Season of Autumn" by Edward Hays
O sacred season of Autumn, be my teacher,
for I wish to learn the virtue of contentment.
As I gaze upon your full-colored beauty,
I sense all about you
An at-homeness with your amber riches.
You are the season of retirement,
of full barns and harvested fields.
The cycle of growth has ceased,
and the busy work of giving life
is now completed.
I sense in you no regrets:
you've lived a full life.
I live in a society that is ever-restless,
always eager for more mountains to climb,
seeking happiness through more and more possessions.
As a child of my culture,
I am seldom truly at peace with what I have.
Teach me to take stock of what I have given and received;
may I know that it's enough,
that my striving can cease
in the abundance of grace.
May I know the contentment
that allows the totality of my energies
to come to full flower.
May I know that like you I am rich beyond measure.
As you, O Autumn, take pleasure in your great bounty,
let me also take delight
in the abundance of the simple things in life
which are the true source of joy.
With the golden glow of peaceful contentment
may I truly appreciate this autumn day.
---
Until next time, stay warm.