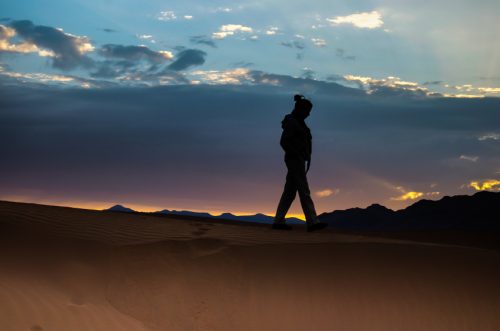 One of the refrains I often hear from clients in the midst of transition is how uncomfortable it is to not know what is next for them — to be without a plan or even a clear direction. It makes them, and most of us, quite uncomfortable. So uncomfortable, in fact, that they sometimes act prematurely — fake it, guess what to do, and make a bad decision — just to avoid the awkwardness of the unknown.
Not so fast, I say. That place of unknowing is where the juice is if we can just give ourselves permission to be there — even when being there feels like being nowhere.
Here are 5 tips for making nowhere feel like somewhere:
Take your curiosity with you. It's common when you're at the edge of the unknown to make negative predictions about what will and will not be. "I'll never find a job I love," or "I'll never get a date at my age." Replace that with "I wonder how my next job will challenge me?" or "I'm curious about what the next man will be like who knocks my socks off."
Give yourself permission to not know…for now. Stop telling yourself you "should have it figured out." Life is not a math equation; we can't always "figure it out." Sometimes instead we have to live it out.
Be still enough to listen to the whispers within. Often being still is the last thing we want to do, but I'm fairly certain we can't get "there" if we don't sit still long enough to be "here" now. Make a practice of spending some quality time every day alone with your thoughts. It could be journaling, walking in nature, or doing your own form of prayer.
Get out of your own way. Sometimes it helps to take up a completely unrelated challenge to the one you are working through. Find time to volunteer or learn a completely unrelated skill. When I was in the midst of the messy middle with a career transition, I decided to train for a running race even though I had no experience running. It gave me a place to put my desire for progress and allowed me to stay open to the unknown while I was sorting out career options.
Reach out. You are not the only one who has felt lost or without direction. Connect with others who will listen to you with an open heart rather than tell you what to do.
So, dear reader, what are some ways you take care of yourself in the messy middle?