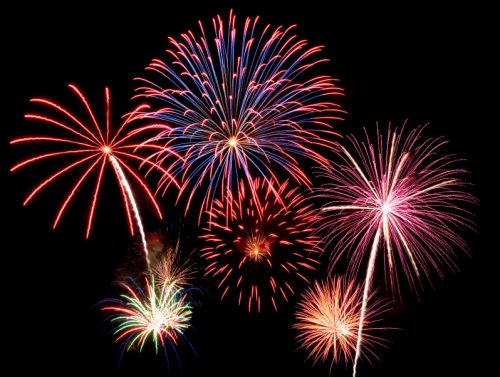 The Fourth of July is certainly a time to congregate and celebrate our liberties, our history, and our patriotism.
While I love the parades, picnics and flag waving, I am less enthusiastic about fireworks. Part of it I'm sure has to do with my dog, Gracie, who quivers and pants inconsolably during fireworks and thunder. If only I could press the "mute" button and chill to the spectacle of color and creativity dancing above. But instead, as it happened last night, I ended up hunkered on the couch with Gracie burrowing in my lap as we endured a fearsome round of fireworks set off by a traveling carnival down the street.
But this time, instead of just waiting it out, I decided to distract myself. With every boom of flashing light, I murmured a freedom I am especially grateful for this year. Things like:
I'm grateful for the freedom to choose work I love, to live in a home I love, with people (and pets!) I love
I'm grateful for the freedom to fail and try again, to ask for help when I need it, and to listen and trust the innermost whispers of my being, and
I'm grateful for the freedom to write and publish my book even if I am the only one who hears my story.
I wasn't sure if my list made Gracie feel better but I do know it made me feel fuller.
And, as we waited out the final crescendo fireworks, I also told Gracie some things I'm still working to be free of. Things like:
Not taking it personally when a client or friend doesn't return my call right away,
Feeling like I can't be happy unless everyone around me is also happy, and,
Not feeling guilty when I say no to an invitation or request.
At about 10:30 p.m. the fireworks stopped firing, Gracie stopped panting, and both of us tumbled into our respective beds.
So, dear reader, as we celebrate this Independence Day, tell me:
What freedoms are you celebrating this week?
And what freedom would you like to claim for yourself this year?