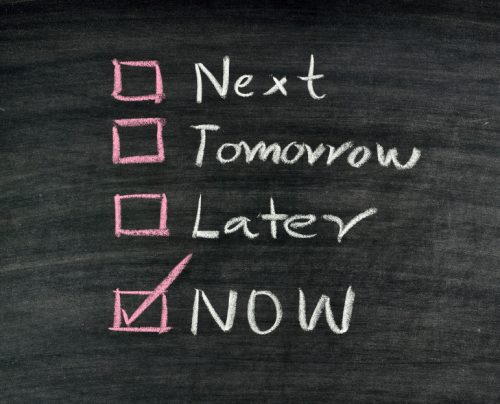 Last week you learned why I wrote my book – the compelling events and desires that fueled my commitment to put pen to page.
This week you'll learn how I wrote my book – the actual steps I took to turn the dream into a reality. It's a question that I'm often asked. And while the smart-aleck answer is, "I sat down and wrote." I never say that, as I know what people are really asking is, "How did you get out of your own way long enough to write a book?"
And that is what you might be asking yourself, too. "How can I get out of my way long enough to live my dream, give my gift to the world, and take my chance?"
Well here's how:
Set a deadline. Two years ago, after I reclaimed my desire to write a book – not someday, not when my youngest kid went to college, not after I won the lottery, but now – I set a deadline. I moved "write a book" from my bucket list to my to-do list and next to it wrote the date 6/15/14 – my 50th birthday.
State an intention. Next, I declared my goal and my deadline to three of my closest friends at our weekly coffee gathering. They eagerly promised to hold me accountable by gently and periodically asking about my progress and kicking me in the butt if they saw me procrastinate. There is a lot more to say about the gifts of these women and the vital role they and our weekly coffee chats have in my life, but I will save that for another post.
Trust. For the first time in my adult life I leaned on someone else, in this case my husband Alan, for financial assistance. I always prided myself in being financially independent and carrying my financial weight. It felt quite scary for me to negotiate an understanding that my first priority would be to my writing, and while I would still continue with my practice, I would not be going after business or bringing in the same salary either of us were used to. Gratefully, Alan handled it better than I did. He actually said it was a "gift for him" to be able to do this for me. hough we both agreed we'd have to cut back in some areas and reprioritize our spending. (Which has made finding my car in a parking lot much easier as it's the one with the large dent on the back bumper!)
Call in the professionals. What did I know about writing a book? It was overwhelming. I knew how to sketch out an essay or dabble in poetry, but had no idea how to write an entire book. So I hired a fabulous editor and writing coach, Anne Dubuisson, to help me create and maintain a schedule, provide ongoing feedback and make the entire process a lot less lonely and a ton more fun.
Tame the gremlins. I fought tooth and nail with my inner gremlins – you know the ones that sneak up on you from behind saying, "you are wasting your time," and "who are you to write a book." Stay tuned for specific gremlin taming techniques in next week's blog post, but suffice it to say it was an ongoing but worthwhile fight.
Mark it on the calendar. As much as possible, I scheduled my writing time in advance and first. I didn't rely on fitting it in between my paying work or lunch or doctor appointments.
I sat in the chair and wrote. Sometimes the hardest part about writing is the most understated. Just getting my butt in the chair and setting a timer for 30-60 minutes was an important first step to preparing to write. Once I was sitting in front of the computer with my hands on the keyboard, email and web browser turned off, I started to type.
So, dear reader:
What techniques do you use to bring your dreams to life?
What tip from above can you apply to your ambitions?
Until next time, take care of your special self,
Cheryl