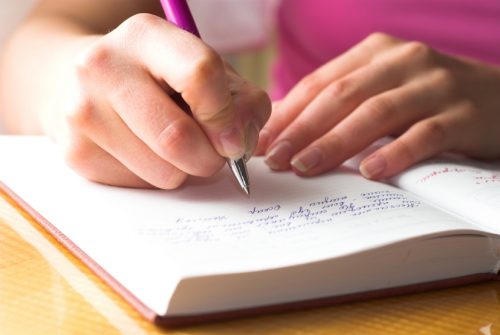 Recently, a new friend of mine, Andrea Miles, invited me to be part of a #mywritingprocess blog hop. This blog hop is a relay offering writers a chance to reply to four interesting questions and then introduce other authors who will continue the hop by posting replies on their blogs. Andrea is a fellow author with She Writes Press and also has a book, Trespassers coming out this fall. I am grateful for Andrea's invitation to take part in this blog hop, for it gives me a chance to publicly share my writing experience for the first time. I invite you to find applicable insights for your own deferred dreams, whether that's writing your story, climbing a mountain or resting on a hammock for a month.
What am I working on?
I am preparing to give birth to my first book—a memoir called Where Have I Been All My Life? A Journey Toward Love and Wholeness. I'm working on getting my book into the hands of readers who will value and be moved by its message. I'm working on connecting the dots between my book and my coaching and speaking business. I'm working on letting go of what others think of what I've written – whether they are professional reviewers or family members. I'm working on my courage. Writing my words in private is one thing; sharing them with the world is quite another. And I'm working my ass off to become confident and comfortable with social media, guest blogging, book promotion, tapping into my savings account and asking for help.
How does my work differ from others of its genre?
My memoir is a coming-of-age story that happens at mid-life. It is prompted by the loss of my mother, which stirs up unprecedented longings projected in an unrequited love. These longings, along with other recognizable issues that many women struggle with, are expressed in funny and fresh ways. And at its core, my book takes a bare-knuckle look at the center of many women's interior lives – a sense of unworthiness.
Why do I write what I do?
Because I want to be free and I want to inspire others to be free as well. I began writing my book to make sense of my experience, finding my voice and freeing myself from limiting beliefs. Just the mere act of taking time to write the book required giving myself permission to believe in the value of my work and of myself. I am publishing my book because it connects deeply with my professional calling: helping woman be leaders in their lives and inspiring them to live with courage, curiosity and self-compassion.
How does my writing process work?
My writing process for this book began when I decided to keep a journal. The first entry was entitled, "Day 1 of My Motherless Life." The process continued when I committed to my three closest friends that I would turn the insights from my journal into a book before I turned 50. (The advance copies of my book arrived 2 weeks before my birthday!) Because I work for myself, I was able to carve out a few hours each week to write. I also hired a brilliant editorial guide, Anne Dubuisson Anderson, to help me weave my essays into a coherent and compelling narrative.
---
I'm excited to introduce next week's authors:
Jennifer Schelter
Jennifer is an inspirational thought-leader, "Best of 2013" Philadelphia Magazine's Be Well Philly as well as the Cover Model, she is called "One of the Most Inspiring Philadelphians" by US Airways Magazine, " A Real Goddess" in the "People Who Make The News" by Philadelphia Inquirer. She has supported over 40,000 women and men from Wharton Leadership and Management Programs, Fortune 500 Companies to breast cancer patients (Co-Founder of Yoga On the Steps for Living Beyond Breast cancer) and families for 17 years as a professional life-coach, retreat leader, yoga instructor, writer, actress, and entrepreneur. She is the Founder and Leader of the Radiant Retreat to Maya Tulum, Mexico, Yoga Unites non-profit, producer of "am awake" CD and "The Art of Vinyasa Yoga" DVD. Jennifer's one –woman show, "Love Lessons From Abu Ghraib" which tells the story of Iraqi torture victims and her work with them in Turkey, ran to sold-out audiences at Inter-Act Theatre. She is currently the on-camera life coach and yoga teacher for Veria TV reality show Natural Reboot and host of "The Leap" an on-line TV program featuring mindfulness-based modalities for healing and rejuvenation. Jennifer is available for one-on-one "mini-retreat" coaching sessions as well as groups. Her award winning website: www.jenniferschelter.com Blog: http://jenniferschelter.com/journal/
Betsy Teutsch
Betsy Teutsch is a Philadelphia-based writer linking the humanitarian tech sector with women's empowerment, focused on helping women work their way out of extreme poverty more productively. She has a background in eco-friendly microfinance and is a leader in Dining For Women, an organization which educates its members about conditions women face around the world and supports effective approaches to helping them become healthier, safer, educated, and more productive.
Her upcoming book 100 Under $100: the Women's Global Toolkit will be published in Spring 2015 by www.SheWritesPress.com. Columns based on her research have been published by The Atlantic.
Her preferred drink at her Starbucks writing office is a chai latte, Tall. She is the mother of two and about to become a grandmother. You can find Betsy's blog at www.womensglobaltoolkit.com