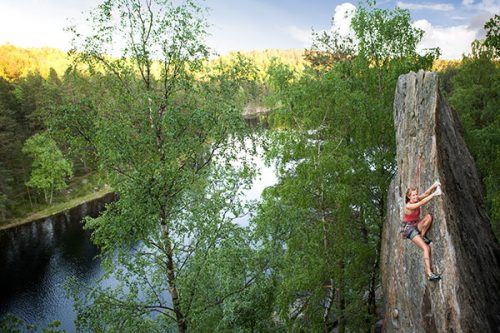 This past week my community paper, Chestnut Hill Local, included art and poetry submitted by neighborhood children.
One poem jumped off the page and into my heart. It was written by a very wise first-grader, Nina Sager.
Think happy Harry!

One time, well it was more like yesterday, I was feeling sad, mad, left out. But things got better after I got braver! It was hard to do it but I didn't give up.
While every line of Nina's poem is precious (and I'm dying to know who "Harry" is), it is the last two lines that most moved me and serve as good reminders for all of us.
Things got better after I got braver.
How often we feel victim to our sorrows. Failing to see or realize an action within our reach that could improve our circumstance, or even our attitude. Sometimes, stepping out – even an inch – with courage can make all the difference.
It was hard to do it but I didn't give up.
YES! Being brave can be hard to do – hard, uncomfortable, and scary. But little Nina didn't give up and neither should we. I often remind clients that when we are up to something big and juicy in the world, we will often be met by our inner critic and it is then that our fortitude is most needed.
3 Things You Can do To Help Yourself Be Braver:
Ask yourself, "why do I want to be brave in this situation?" Doing so will help you focus on your deeper values and aspirations.
Remind yourself of how you felt in a past situation when you were brave.
Tell yourself that no matter what the outcome of your bravery, you will celebrate yourself for being brave and love yourself no matter what.
So, dear reader, tell me:
What's gotten better in your life after you got braver?
How can you be a little bit braver today?
Take care of your special self.