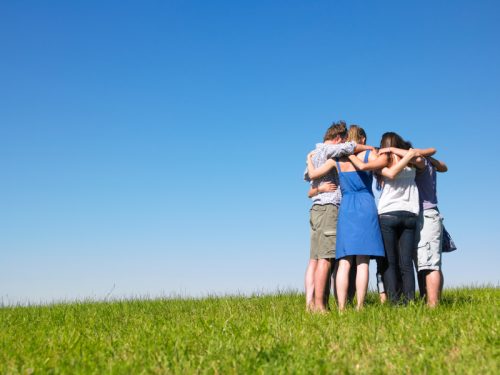 Career transition can be tough. And it is tougher when we keep to ourselves and soldier on in silence or, even worse, shame. Often we fail to capitalize on the compassionate and creative power that community can bring during such times.
Not only are many of my clients in career transition, but so is my husband, Alan. And unfortunately for him, he happens to live with a very passionate coach who just couldn't resist imposing (I mean, inviting) him to take advantage of a group process to kick-start his transition.
If you are in career transition, feeling stuck in a job or a rut, or harboring a dream of more, this process can help.
Process:
My husband gathered 7 close friends and trusted colleagues to our home for 2 1/2 hours last Sunday morning to help him brainstorm possibilities for his next career move.
Our dear friend and fantastic leadership coach and consultant, Amma Napier, designed and facilitated the process. She based it on the Six Thinking Hats model of Edward de Bono.
After introductions (which included the song "My Next Thirty Years" by Tim McGraw) Amma shared the topic for discussion. In this case, to identify a career path that takes advantage of Alan's passions and skill sets.
Then, in two groups of 3, we flip-charted our responses to the following questions based on different colored hats:

White Hat: What objective facts, figures, and information do we already know about Alan and his current situation?
Yellow Hat: What are the best case scenarios for Alan, his personal/professional strengths, and key points of leverage?
Black Hat: Opposite of the yellow hat. What impediments to change/restraining forces exist within Alan or the environment?
Red Hat: What are any and all emotions and intuitions that are at play for Alan and other key stakeholders (like me!)? This information is meant to be subjective and opposite of the objective information collected in the White Hat inquiry.
Green Hat: Is where we synthesize the information and list possible solutions, conclusions, opportunities, and scenarios for Alan to explore, and list concrete next steps for Alan to take this week along with resources to tap into for ongoing support.
Blue Hat: Is the hat worn by the person facilitating the process, ensuring each hat is worn in turn and gets a fair amount of airtime

We closed the session with each person offering a wish for Alan as he continues on his journey.
Not only did the process boost Alan's confidence and yield tangible, useful, and creative career possibilities that he is already pursuing, it also proved to be a gift to those who participated. In fact, two of the participants are considering using a similar process for themselves.
So, dear reader, how have you or how might you tap into the power of community to support your personal or professional growth?