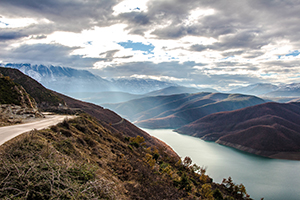 It's been two weeks and two days (but who's counting?) since my book left the nest, and some interesting things have been happening.
For the first 24 hours after the launch party I marinated in a delicious afterglow. The celebration was all I'd hoped for and more. It was my 15 minutes of fame and I milked it for a full two hours. Never in my life have I been feted in such a robust and vibrant way, and never have I signed my name so many times without there being a boatload of checks involved.
But interestingly, or should I say disturbingly, two days later, my blissful afterglow was hijacked by the urgent and somewhat reflexive questions of "so what?" and "now what?" What was I going to strive for next?
This urgency to set my next goal was amped-up even more when I found myself brimming with jealousy while sitting in a fabulous breakout session on the Inner Critic  (a topic I also speak on) by Tara Sophia Mohr at the Pennsylvania Women's Conference. "I want to be on that platform!" my comparison-making-always-wanting-more self was screaming. "I'll make that my next goal!"
That night, I chided myself for pouting. "What is wrong with me? I just completed a book. A two-year journey representing a dream of a lifetime and within 48 hours of publication I'm feeling small, jealous, slightly abandoned, and already sprinting towards the starting line of the next race."
What's up with that?
The good news is, I wasn't so far gone that I couldn't see how far gone I was! This was not how I wanted to be.
This is what happens when:
We believe we must be working on or towards something at all times or else…
We let our minds play the reflexive, habituated tape that believes our worthiness is contingent on our accomplishments.
We turn healthy striving into unhealthy craving for something outside of ourselves to give us what can only truly be given by ourselves.
In our penchant for striving we miss out on the unfolding experience of our day-to-day lives. We fail to receive what is available,
And we totally trash or disregard the notion and value of rest. For pause. For taking a breath and a well-earned victory lap. For stopping to enjoy the view from the mountain top before tumbling down and finding the next mountain.
So I asked myself what I often ask my clients – "if you could choose what to believe right now, what would it be?"
And, in my case, I would choose to unhook from the untenable, unwinnable belief that my worthiness has to be earned. I would take a breath, maybe a bubble bath, too. I would sit myself down on that mountain top and just enjoy the view.
So, dear reader, tell me:
Can you relate?
How do you unhook from the culture of "we are what we do?"
When was the last time you gave yourself permission to enjoy the view?
Take care of your special self,
Cheryl