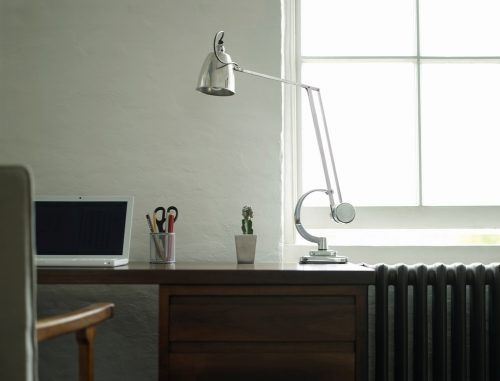 What we do matters.
How we do what we do matters.
And where we do what we do matters, too.
Just this past week two friends of mine brought this point to light once again.
Leslie had been working in her basement for years. And though it was clearly convenient and cost effective, it also grew to be confining both physically and emotionally. She wanted to grow her business and intuitively knew that meant breaking free from her basement – despite her understandable trepidation. Leslie is now in a new, 3rd floor, light-filled office just one block from home with ample space for her and a colleague and a sure-to-be growing client roster.
Meghan had been working in a school library for six years when she got a promotion that included her own office. Even though the school had no budget for upgrades, Meghan was wise enough to spend some of her own time and money giving her new office a fresh coat of paint and hanging some nature-themed art on the walls. She says that not only does she look forward to being in her freshened office, but her students and colleagues find it welcoming as well.
And in my work life too, I've always viewed my space as an extension of my professional intentions. In fact, I feel so strongly about this that I once surprised myself with my assertiveness. On the first day of a new job as a director at a pharma company, my manger showed me to my office. She was excited to have found an extra-large office for me – one that had room for a desk and a small round table for meetings. But it was also windowless. And for me, a windowless office is a soulless office. I didn't want to make waves but I also couldn't imagine myself thriving in a dark interior space.
So the next day I asked my manager if there was any way I could move to the smaller office down the hall that had a window. Even though it was considered "lesser status" because of its size – it was golden to me because of the window. (Even if you don't have or can't negotiate a window, research tells us that even looking at photos of nature can decrease blood pressure and lessen anxiety.)
The bottom line is this: The spaces we inhabit either inhibit or enable us to manifest our gifts.
So, dear reader, how about you? Does your work space reflect your best needs and intentions? If not, consider these questions:
How do you want to feel and function in your workspace?
What in your workspace currently supports how you want to feel and function?
What could you add or take away to enhance the feel and function of your workspace?
Until next time, take care of your special self,
Cheryl