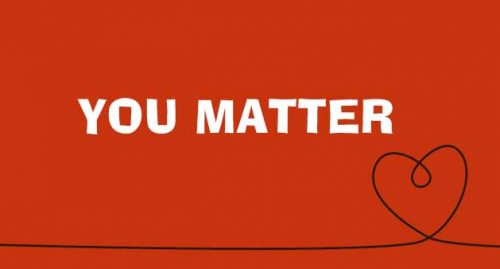 Even if your to-do-list remains undone,
Even if the song in your heart remains unsung,
Even if the joy of your season hasn't begun,
You matter.
Even when the news isn't bright,
Even when your budget is tight,
Even when your progress is slight,
You matter.
For no matter the season
No matter the reason
To not know you matter
is the truest of treason.
So come all ye faithful,
Let's quiet the chatter,
Put your hand on your heart
And know that you matter.
Wishing you and yours a warm and nourishing holiday season.
Cheryl PS: If you were touched by this poem, please forward it to a friend.
PPS: If you were touched by the photo, then join me in spreading some magic. It is a business card designed on Vistaprint. The font is Ad Lib, size is 22. I ordered 500 and have been having the grandest time sharing them with friends, strangers, and secretly placing them in random places. Oh what fun!