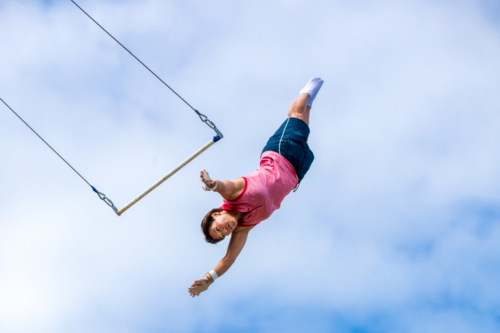 As human beings our greatness lies not so much in being able to remake the world, as in being able to remake ourselves.
–Gandhi
The other day I heard a newscaster say she couldn't wait to "go back to normal." And I wondered what exactly she meant by that. Seems to me there is no "going back to normal." There's only moving forward. And if we rush too quickly to establish even a "new normal" we may miss out on the true benefits this time can offer – something I sometimes call the "messy middle."
 
Don't get me wrong, now that I'm fully vaccinated, I can't wait to resume my pre-Covid practice of greeting family and friends with big hugs. But I don't think – in fact, I don't want – a hug to ever feel normal again – I want each hug to feel as nourishing and life affirming as it is and always was, though I may have taken them for granted.
And I don't want to "go back" to my pre-Covid practice of starting my day with email rather than exercise, or, buying my lunch every day instead of making it.
 
The author and consultant William Bridges wrote in his classic book Transitions that in between the endings brought about by change and the new beginnings (aka new normal) is a stage called the "neutral zone" – a time when we let go of the old ways of being and doing but haven't yet grabbed hold of the new.
 
While the neutral zone can be a time of anxiety – stepping into the unknow often is – it can also be a time of creativity, innovation, and wonder, if we choose it to be.
So, to you dear reader:
What parts of the old "normal" do you want to resume with a new appreciation?
What parts of the time spent in lock down do you want to make part of your "new normal?" and,
What new possibility might emerge if you fight the urge to prematurely settle into an old or new normal and instead make room for what's possible in the neutral zone?
No matter what you hold on to, let go of, or grab hold of in this time of transition, I encourage you to bring your curiosity, courage, and compassion with you.
You Matter.